Book Review: The Goldfinch

So… I finished The Goldfinch….
So, yeah… okay.
It's won a TON of awards: Pulitzer Prize for Fiction (2014), National Book Critics Circle Award Nominee for Fiction (2013), Goodreads Choice Nominee for Fiction (2013), Women's Prize for Fiction Nominee (2014), Paris Review Best of the Best (2013). I was really excited to read it, I had it on my "to read" list for ages, and because it was so long and hard to get at the library (there was a million holds before me) I decided to listen to this one.
There were 26 CDs that arrived when my hold finally came in. 26. Each about 75 minutes long. The book itself is 800 pages.
I am not intimidated by a long book, some of my favorites are very long. But a long book sucks when you feel as if you are trudging through mud.
Quick Summary:
Theo Decker is a 13 Year old New Yorker, on his way to a school conference (because he's being suspended) his Art Loving Mama decides to run into the MOMA (or the Met… if you asked me 26 CDs ago, I would have remembered). There is a terrorist attack. Mama gets blown up, Theo's life falls apart, unintentionally steals one of the worlds most famous paintings (he was a little mentally wrecked after the bomb) and a series of events leads him to an entirely different life path than who would have probably had otherwise. Theo falls down the rabbit hole of PTSD and struggles with drugs and alcohol that ultimately lead him to a life of crime.
Cool premise, right? Yeah.. that's what I thought too.
Things I liked:
1. The inside of Theo's head was kind of nuts, and the dialogue (at times) was really interesting. I imagine she really studied the emotional effects of PTSD, drugs and alcohol. I appreciated the perspective.
2. There were some really exciting and touching parts throughout the book.
3. The book has been called "Dickensian" on more than one occasion. I see the comparison and appreciated the view on class, cause and effect, and dramatics that were reminiscent of Dickens.
What I didn't like.
1. The book was easily 400 pages too long. Some of the long, dragged out dialogue really had my head nodding. In fact, if the story were condensed I would have absolutely given this a much higher rating.
2. Theo is kind of a dick. You want to like him, but at the same time, he has such a depressing and warped perspective on life, it's really hard.
3. I just didn't feel captured emotionally by this book. It felt flat to me. I honestly was relieved when I was finished. That RARELY happens. The only other times in my memory have I felt such a way (short of textbooks) was with The Light Between Oceans and Your Erroneous Zones (that is a different story for another time.)
I'm giving this a 2.5 Stars. If you like long drawn out stories that are kind of depressing… you'll love it.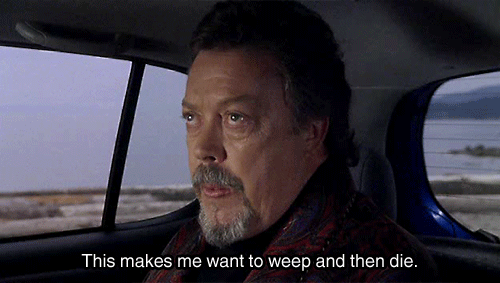 What's the last book you read?
XOXO,
Danie
Let's Get Social!