I've Fallen Off The Wagon And I Can't Get Up!
So, I've definitely fallen off of the healthy wagon in the last couple months. Part of it was just a chain effect – since I wasn't able to work out (because of the extreme exhaustion due to Adrenal Fatigue, and possible PCOS and/or Thyroid disorder) I noticed that my diet was slacking too. Not that it was terrible, but it definitely wasn't great. The holiday deliciousness did not help me at all. I'm not beating myself up over my eating decisions, but I'm going to have some work to do to get everything right again…
The biggest problem being my blood sugar. Even little changes can effect it a lot. So, small diet changes, lack of exercise, and having a cold meant my blood sugar has been a roller coaster.  Roller Coaster blood sugar = CRAZY CRAVINGS! Which makes it even harder to control my diet. Arg. It's definitely a downward spiral.
Anyway, 3 months ago I started to treat the Adrenal Fatigue, and although I don't feel 100% (I know there is still something else going on) I've felt well enough to start to get back into exercise. So, I did 2 BeachBody videos last week, and I'm up to 3x working out this week… and I'm hoping to increase gradually each week, so as not to burn myself out again.
The most frustrating part is, whatever is going on has wrecked havoc on my body. I feel almost the level of depletion as I felt prior to being diagnosed with Diabetes. It's hard to describe, it's like one day I'm full of energy and bouncing off the walls (which is pretty normal for me) and suddenly a few weeks later I'm so exhausted I can barely function (trying not to fall asleep while driving, or at my desk, I've even started nodding off while standing up…) not normal at all!
So, this week I was picking videos that I knew I didn't struggle with much before, or at the very least, enjoyed a lot. So, I started with T25 Abs, I did Yoga Booty Ballet, and the most recent one I did was 21 Day Fix Cardio. I had to modify EVERYTHING. Even with the modifications I was struggling through and I was feeling muscle fatigue about half way through each of the exercises. I could barely make it through the modification, when before, I didn't have much trouble getting through the un-modified versions.
That's a pretty massive slip backwards in only 3 months.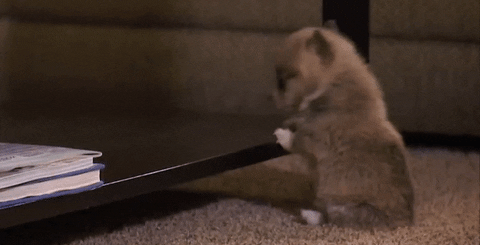 So, now I have a decision. I can be massively frustrated, or I can choose to be something else. This is my struggle. I've been wavering back and forth with these feelings for the last week. I'd like to say that I just automatically encouraged myself to get through it and am just happy to be back in it no matter what level I'm starting back at… but that would be a lie. I worked really hard for almost 2 years to get where I was and to start back even farther than where I started in the first place… that just sucks. I've done a good job of not beating myself up over it, just trying to let go of the frustration is where I'm at now.
So it's a struggle. I am definitely happy to be back into it again. I am definitely going to be detoxing off of sugar (again) and cleaning up my diet again. I am definitely going to work on increasing my activity and exercise (this new AWESOME FitBit I got for Christmas is definitely going to help things along). Most importantly, I'm going to work on my attitude, and being grateful for being able to pick this back up again. Even though I'm starting pretty far back… I'm starting… I'm feeling better… and I'm ready to get bum back in gear.
Attitude happens by one little decision at a time, right?! Any tips for getting back into gear after an illness?
XOXO,
Danie
Let's Get Social!